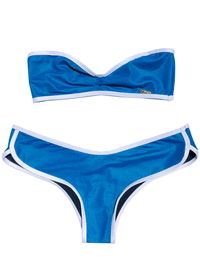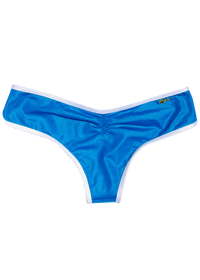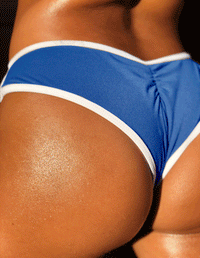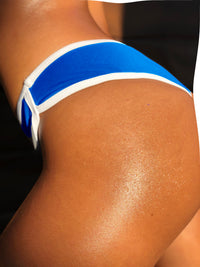 Skimpy Swimwear
Blue Dream PE Shortie Bottom
The Blue Dream PE Shortie Bottom. When you think of this era in time, this is the look that comes to mind. At least for us it is. This 70s-inspired cheeky shortie has high cut sides and white contrast detail binding. It's made of WET Look Cire' fabric that was seen everywhere in the late 70's and early 80's. It was known for it's high glazed wax finish that is applied to the fabric which gives it that wet polished look. There's nothing like it! It perfectly molds to your body to playfully accentuate your curves like this suit was painted on you. 
So cute it can be worn in and out of the water OR you can roll around in your high socks and roller skates too!
Finished with 14K Gold Plated Skimpy Hardware. Lined with Black moisture wicking fabric imported from Brazil.