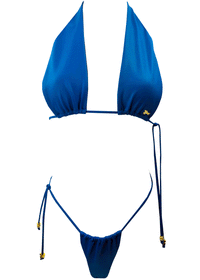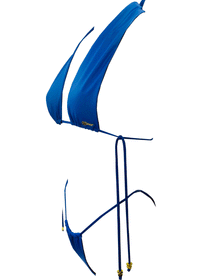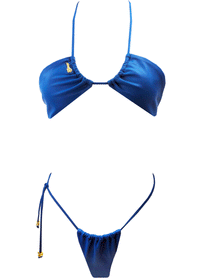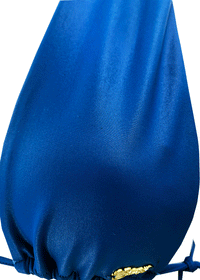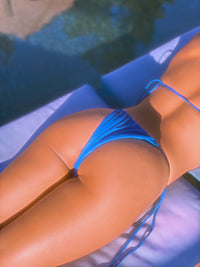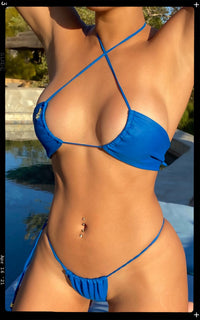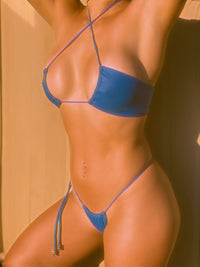 Skimpy Swimwear
Boulevard Nights Multi Way Halter Top
The sexy WET Look Cire' Blue Fabric is OG from the 80's. It has a high glazed wax finish that is applied to the fabric which gives it that wet polished look. It perfectly molds to your body to playfully accentuate your curves like this suit was painted on you. This top can be worn as a classic halter with the wide ends of the fabric tied around the neck and the spaghetti strings are knotted off to the left or the right side of your rib cage. Leave the strings free to hang like flirty tassels that sway as you move. This top can also be worn as a tube top style halter with the spaghetti strings tied around the neck and the wider ends tied around the body for that flirty 70's feel. However you chose to rock your Skimpy, be prepared to hypnotize.
Pair this top with the matching accordion sliding string bottom. Just like the top, the bottom can be worn two ways. Slide the front and back closer together or farther apart to your desired coverage. Double knot on the right side of the body with the strings free to hang like the top. Shake Shake Shake!
Finished with 14K Gold Plated Skimpy Hardware. Lined with Black moisture wicking fabric imported from Brazil.